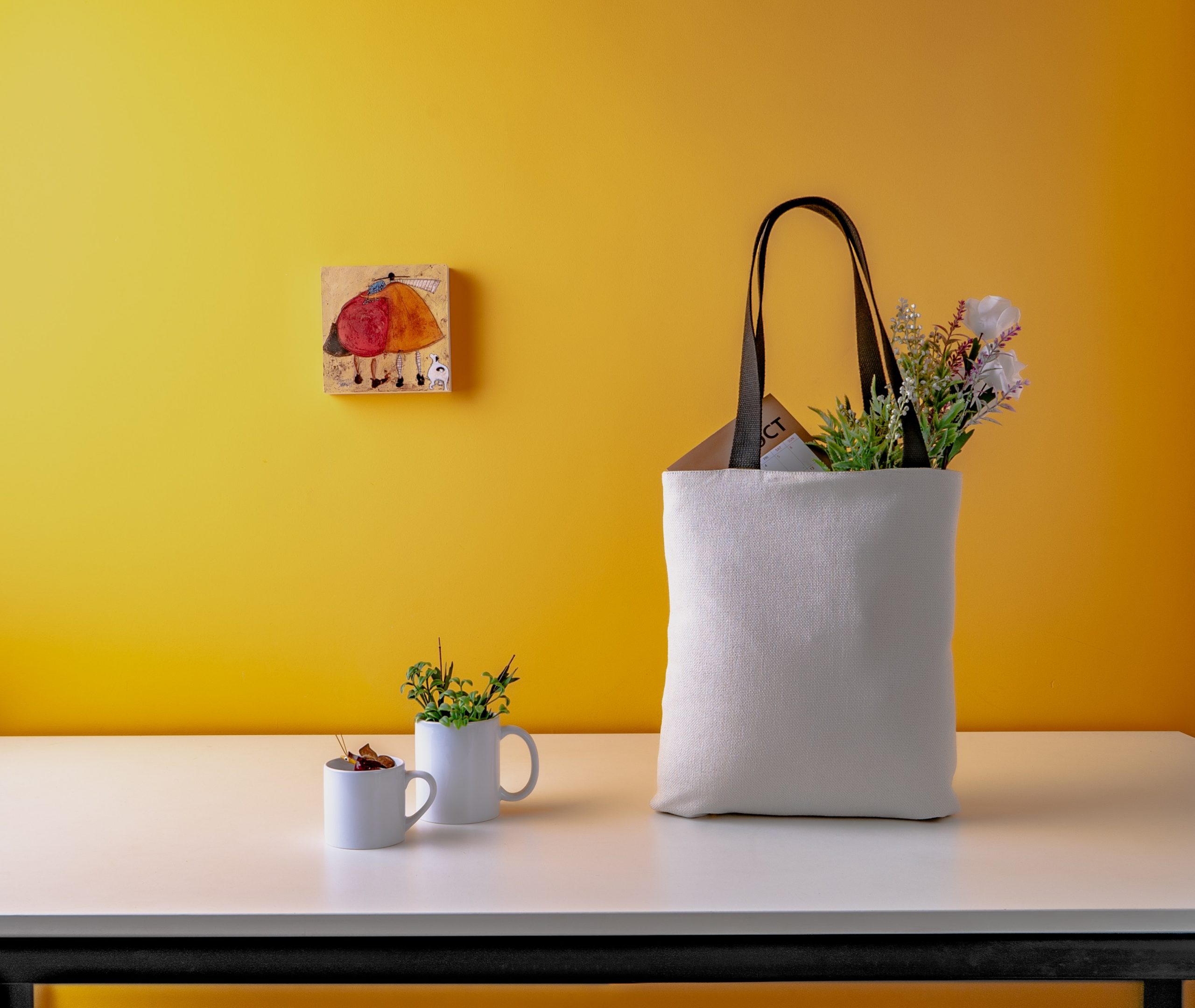 As the world is suffocating due to the excessive use of plastic bags, it is crucial to act as responsible as possible. Of late, countries across the globe are recognizing the need to cut down on plastic bags and are adopting the use of reusable canvas grocery bags in place of one time use disposable plastic bags.
According to a report shared by the US Environmental Protection Agency, in the US alone more than 380 billion plastic bags are used and discarded every year which demands millions of barrel oil for their production.
The seriousness of plastic hazards can be witnessed based on the increasing size of the Great Pacific Garbage Patch which is now covering an area of 1.6 million square kilometers.
As these drastic plastic bags are non-biodegradable, they are threatening the earth with their ill-effects too. These plastic monsters are an immense threat to the entire flora and fauna in any ecosystem.
Plastics bags are not just an environmental hazard, they pose dangerous health risks too. The invisible micro-plastics found in the vegetables and fruits are gifting us many health problems. They are adding toxins to diet and creating deadly irrevocable disease patterns.
Thus, our Earth and environment need our immediate help. It is time to switch to eco-friendly grocery bags and boycott the plastic bags completely.
Impacts of Reusable Canvas Grocery Bags on the Environment
Instead of using and throwing away the single-use plastic bags, using a canvas bag that is reusable many times is a smart choice to reduce plastic waste. An average family uses around 1000 plastic bags every year which is a huge number and a disaster to our planet.
Now just imagine, if every person takes resolution to switch to Canvas bags, how wonderful contribution would that be for our planet!
It is wise to carry reusable cloth bags and eco-friendly bags to the market rather than getting tempted to accept plastic bags at every store. We may not realize it, but this is a huge step toward the plastic-free environment.
Have you ever wondered how many plastic bags we use every day for various different purposes? You will be shocked to realize how indirectly you are creating problems for our environment. Buying a few reusable cloth bags of different sizes, shapes and types can serve a multitude of purposes for us. Indirectly, the count of plastic bags that we use come down drastically after a considerable period of time.
The eco-friendly cloth bags and grocery shopping bags can be used for many years and they can carry more weight than their plastic counterparts. Using reusable canvas bags and cloth bags means decreasing the amount of non-renewable resources used for plastic bag production and lowering the effort they demand cleaning them from the community.
The reusable canvas bags are made up of organic material that can be decomposed once completely out of use. These do not create any harmful effects to the environment. You can easily dump it in your backyard and they will decompose with time.
Other Benefits of Canvas Grocery Bags
Not just offering eco-friendliness and responsible usage, the canvas bags hold other benefits too:
• These bags are strong and durable and can be used over and over.
• These are the kind of multipurpose bags which can serve many purposes like shopping, storing produce, storing clothes, etc.
• The capacity of these bags is higher than the plastic ones and they can carry more weight without getting damaged easily.
• The main benefit of cloth bags is they are washable. You can wash them and use a single bag for years.
The Bottom line
Plastic has already created a huge mess to our environment and it's a serious issue that should not be ignored anymore. We should take some responsibilities toward our environment and it is a relation of giving and take.
If we care for our earth, the earth will care for us. We, as responsible citizens should understand that this is the time to bring in the change. Say no to Plastic and make a bold move towards better tomorrow and a greener Earth. The whole world is struggling with the problem of plastic bags and we have to start implementing the solution. Now is the moment to switch to canvas reusable bags and save our Mother Earth.