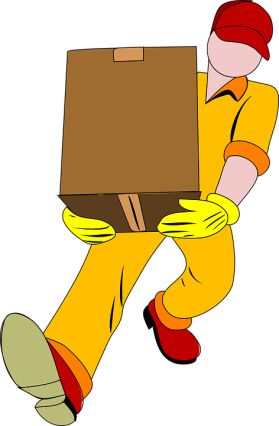 Are you moving and need to transport your belongings to your new location? Does your business involve shipping a high volume of goods regularly to national and international locations? You might want to consider hiring in a pack and ship company.
Such companies have skilled and experienced teams to handle and monitor the proper transport of various types of goods. Whether you want to move personal items or business goods, they can save you a lot of worries on the shipping front. Here are five reasons why you might want to work with them:
They understand shipping laws and regulations
Shipping goods to different locations can be a complicated business. You must understand local as well as foreign rules and regulations. For instance, there might be some items that you can ship, while there might be restrictions on others. Additionally, when dispatching goods abroad, you must have the right documentation and must pay export taxes and international duties. You may also have to pay brokerage fees for your shipment.
Given their experience, a pack and ship company will know all the legal requirements and will comply with them. You won't have to worry about encountering any issues with the authorities. In fact, with their contacts with custom brokers, they may even be able to avoid transportation delays for the goods.
They can offer multiple shipping options at reasonable costs
The pack and ship company will have business arrangements with different freight companies and can offer you multiple shipping options to fit your budget. You can get customized shipping and get services tailored to suit your exact requirements. They can also provide expedited shipping if you need to get your goods to the end destination sooner. There may be an additional charge for that.
They have experience in packing a wide range of goods
Efficient packing and shipping influence customer perception to a great extent. Even if your goods are of excellent quality, people will be less willing to patronize your business if there are frequent delays or errors with their orders. So, your business success will be vastly dependent on choosing the right pack and ship company and ensuring customer satisfaction.
The pack and ship companies have experience in professionally packing all kinds of small and large goods—electronics, antiques, artwork, musical instruments, furniture, vehicles, medical equipment, clothes, fashion accessories, construction material, garden plants, and more. They will know which types of boxes, crates, and packing material to use to afford maximum protection from in-transit and handling damage. While they will have a range of shipping containers at their disposal, they can also custom-make these to fit the exact dimensions of your products.
They have experience in handling and shipping a variety of goods
While shipping smaller goods is usually a relatively straightforward matter, it is a different matter with large and weighty items. It can be a challenging endeavor that requires a sound understanding of the shipping dynamics for freight. You must know how to arrange for reliable transportation by truck, rail, air, or cargo ship—or a combination of these—when sending goods by freight, and how to undertake the loading and unloading without mishap. Additionally, you need to comply with the separate rules and regulations for each freight type and also pay for the different costs.
It can be complicated, time-consuming, and laborious. You might be better off letting the experienced professionals navigate the freight environment on your behalf.
They can guarantee safe and secure shipping of different goods
Along with knowing how to pack different types of goods securely, a pack and ship company will know how to store them during transit to prevent damage or spoilage. That is especially crucial for high-value, delicate, or perishable items. You can count on the pack and ship company to get the commodities to their destination in good condition and as quickly as possible. Additionally, the company will have provided insurance coverage for your goods. So, in case they get stolen or damaged, you can get proper compensation.
As you see, whether you are moving goods for personal or business purposes, hiring a reputable pack and ship company can prove to be really beneficial.