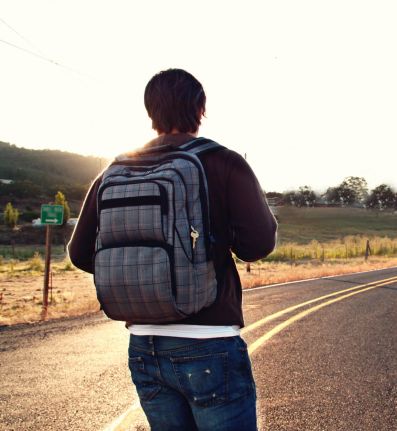 Hectic lifestyle often requires workouts right after, during or before work. But carrying a backpack to the gym is very painful. Do not mind that there are backpacks that don't fit in a gym setting. Fortunately, there are brands that come to your rescue with functional yet stylish designs which can store your workout equipment without drawing unwanted attention in the gym. And some brands take one step further by having dedicated shoe storage so that your dirty and sweaty kicks don't get interfered with other gear. Fitness freaks who are tired of bulky duffle bags will love the gym backpacks with shoe compartments. These backpacks have in-built features like generous main compartments, dedicated shoe storage, and laptop sleeves. Please continue reading for an in-depth analysis to know for buying the best gym backpack with shoe compartment online.
Various Types of Gym Backpacks with Shoe Compartment
Basically, there are their types of a backpack with shoe compartment available and each one is a little different than others. We have provided a detailed explanation so that you can understand the difference while buying online.
Front Access – These backpacks have a shoe pocket in the front area that separates from the main compartment. The shoe and main compartment are usually divided by nylon or polyester material. Majority of the people prefer shoe compartments having front access as they can retrieve the shoes easily without completely picking up the bag or laying it flat. Another advantage is that the bottom layer stays flat when set down on the ground.
Bottom Compartment – They have a compartment on the bottom of the bag which is totally separated from the main compartment. Unlike backpacks having front access or bottom access shoe compartments, these backpacks do not dig into the main compartment as it has its own reserved space. Due to the addition of the bottom compartment, the main compartments are smaller.

Bottom Access – Bottom access gym backpack with shoe compartment have a zipper entry at the bottom of the backpack which opens up to a shoe compartment. The major difference between bottom access and the bottom compartment is the bottom access shares the storage space along with the main compartment. Here the main compartment and the shoe compartment are divided by nylon or polyester material.
Parameters Used for Evaluating Backpack with Shoe Compartment
We have put a six-point system for determining the quality of each backpack.
Proper shoe compartment – The first and foremost criteria is that every backpack must be having a dedicated shoe compartment with enough space.
Design and Style – Nobody wants to have an ugly back when one is planning to buy a backpack. We have omitted those bags that are not fashionable or poorly designed. Build quality is equally important as style. Gym backpacks having built-in comfort features, high-grade materials and properly constructed shoe pockets are given high priority for consideration.
Quality – Whatever style one is choosing, never overlook the material of the bag. This can make or break your bag. Look for polyester or nylon material that are durable and can last for years. Invest in a good quality bag from a top brand and avoid the cheaper ones.
Space for Technology – Every backpack must be having a separate space for tech which means laptop compartments and sleeves must be there. There are stylish bags where you will not be getting extra pockets for keeping your accessories. One should look for backpacks having extra pockets for keeping cables, chargers, and tablets.
Availability – When you are choosing a particular backpack always check the availability so that you do not have to worry about shipping restrictions or low stock. Browse the websites of multiple retailers so that you can buy according to your own requirements.
User Reviews – You can check the brand's websites and read the reviews but sometimes you will not be getting genuine reviews. However many third-party sites are available where many backpacks with dedicated shoe compartments are compared based on the above parameters with honest feedback so that it is easy for the users for grabbing the best one and at the right price.