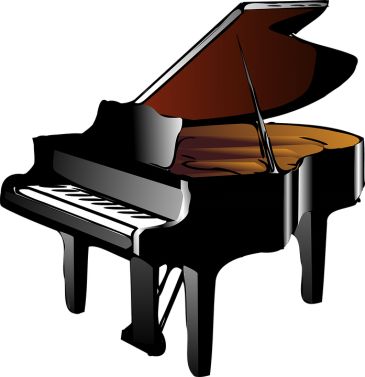 Americans obsession for the best pianos in the world can be seen by the fact that majority of pianos produced in Estonia Piano Factory in Tallinn are exported to the United States. Despite being the headquarter of world's two oldest piano manufacturer, Steinway & Sons and Mason & Hamlin, America import 300 handcrafted grand pianos every year from Estonia.
Now the million dollar question is what are the benefits of purchasing Estonia pianos online? Some people straightway say no to purchase Estonia pianos online while some think of it and some prefer it. Buying an Estonia piano online has many advantages over in-store purchases and some cons as well. Let's have a look at the benefits of buying Estonia pianos online.
A vast range of options
One of the major benefits of purchasing Estonia piano online is you have a vast range of options to choose from. Online store displays all the models and provides detailed information about each model. More importantly, they provide you with the luxury of different brands of pianos under one roof so you can compare the prices and specifications of pianos. And when it comes to buying luxury pianos, second-hand pianos, such as rebuilt piano, restored piano, and pre-owned piano, are also quite popular. Some renowned online stores also sell second-hand pianos that are in pretty good condition.
Convenience
When you are planning for buying a premium Estonia piano, definitely you would want to compare the prices of various models and perform a whole lot of research on every model. Shopping online for piano provide you the extra advantages of conveniently researching for all the available options. A whole lot of information is available on the internet. You can check out every piano model, read specifications and buying the guide and compare the prices. And once your research is complete, you can also schedule a store visit to experience the touch, feel tone, and the sound of the piano. A well reputed online piano store gives you the luxury to schedule an in-store visit.
No pressure of a salesman
It is something every piano buyer would want. Buying a piano online provides you this freedom. There is no pressure from a salesman. You can check out the whole inventory as many times as you want. There is no one keeping an eye on you and counting the time. And if possible, schedule a store visit as well. It provides you benefits of both worlds. You have done your research work sitting on the couch in your home without the pressure of salesman and also visits the store to experience the touch and sound of the piano.
User reviews
It is something which online shopping has given to the world. It has made the buying process transparent and reliable. You can check customers' reviews before scheduling an order. You can read online reviews and testimonials of past customers. Visit the Better Business Bureau's website to check the complaints filed by customers. If your online store is fraud or selling bad quality pianos, most probably you will find customer complaints on the BBB website and quite a few negative online reviews of customers. It makes purchasing transparent, safe, and reliable and helps you prevent fall prey in the hands of unauthorized and substandard dealers.
Save money
You will hardly find an individual who does not want to save a few hundred dollars on the piano purchase. However, the discount offered is quite less when it comes to luxurious handcrafted pianos, but still, online stores provide many offers. Always remember, there is no online store that can provide you premium piano at an extremely cheap price. So make sure you are purchasing Estonia pianos online from an authorized dealer. An authorized online store will always provide you warranty card and certificate of originality of Grand piano.
So these are the five key benefits of buying Estonia pianos online.
Are you ready to make your purchase of Estonia piano?