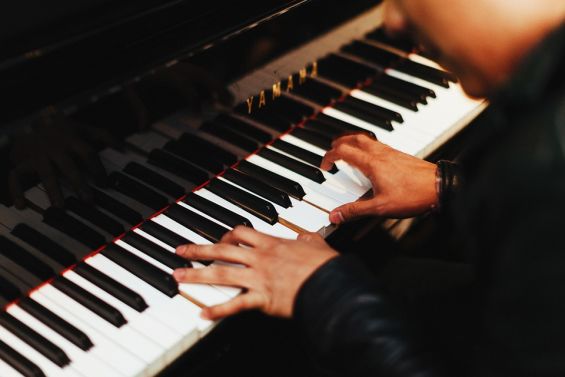 Steinway & Sons manufactures a vast range of designs and styles of piano including Steinway Model M, Steinway Model S, Essex, Boston, Spirio, Steinway Model D, among others. People who are buying Steinway pianos for the first time often find it a bit challenging. Today we will look at the five things you need to consider when buying Steinway pianos.
Purpose of use
The first and foremost thing you need to consider is to define the purpose of the use of the piano. Are you a serious piano player or you just want a piano to feature in your home's gallery? Depending on your purpose of use you can choose the piano. If you are not serious about playing piano and only want to add a luxury item to the empty gallery of home, you can buy a second-hand 85 key Steinway piano. Rebuilt or restored Steinway pianos are as good as brand new Steinway pianos for the purpose of enhancing the beauty of the home. You can easily find one at a cheap price. However, if you are piano aficionado and love playing piano every day, you should buy standard 88 keys piano.
Size of piano
It is one of the most important factors to consider because the cost of pianos varies with the size of the piano. Steinway & Sons manufactures Grand pianos in 8 different sizes. Steinway Model S being the smallest, Steinway Model M is the middle size, and Steinway Model D is tallest among all. Pianists who perform in concerts purchase Steinway Model D Concert Grands. However, piano players who want to practice at home usually purchase Steinway model M Studio Grands.
Sound quality
To most musicians, it is something that matters most. And, when you are buying Steinway pianos, there is no such thing as bad or good sound. Every piano is handcrafted and built to perfection; there is no exception. Every piece undergoes through a series of quality checks before coming out of the factory. And interestingly, no two Steinway pianos are alike. Some pianos sound shallow, some warm, and some deep. This slight difference of sound between two Steinway pianos is because of the slight difference between the wood of two trees. Therefore, when buying a piano, try playing all the pianos and choose the one that feels perfect to you.
Piano touch
How a piano feels and responds is one of the most important factors to a serious piano player. You will get to know about it the moment you press keys of a piano. Press all the keys of a piano, and check, whether the touch of a piano is exactly what your fingers want or not. Make sure the keys of a piano have adequate resistance. Play all the notes of a piano with the same strength, and make sure there should be sufficient cushioning to reduce the shock transmitted to your finger joints. In simple words, choose a piano that allows you to control the keyboard comfortably.
Looks of piano
By the way, all Steinway pianos look superb and display amazing craftsmanship, but still, their looks differ from each other. Most people are more or less interested in the look of a piano. So if your piano is going to feature in the gallery of your home, then definitely you should pay little more attention to looks. Also, your Steinway piano is built to last for generations; you should purchase a piano that expresses you.
Consider your budget
Once you know what you want to purchase, it is the time to look for an option that fits in your budget. A brand new Steinway Grand piano will cost you $ 60,000, $80,000 or more. Steinway Model M is cheaper than Steinway Model D. As the size decreases, the price of Steinway grand piano reduces as well. So determine your budget and choose the piano that fits in your budget.