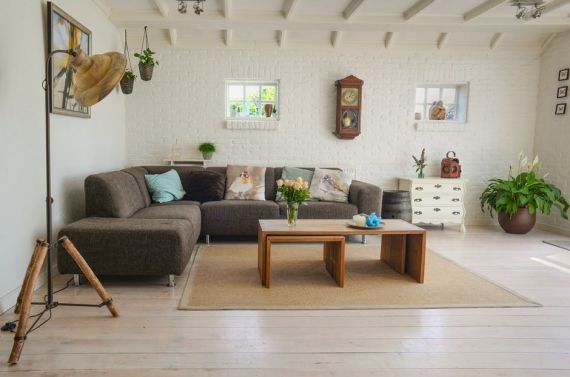 Do you have a query in mind that how buying furniture for your home or commercial floor online should be a better choice than buying from general stores? If yes, the article stating five points below is expectantly satisfy your timid mind. Notably increasing number of furniture buyers now go for online. Why is it so? Let us discuss precisely.
Limitless Collections
Online shops present you not only unlimited collections but exclusive furnishing items that offline store just cannot. When it comes to home décor, unsurprisingly furniture and fixture have been an integral part of it. The advantage of buying online is that often you get to rare collections and simply jump to owning them directly from the shop that manufactures the product or via its partnered retail shops.
Ease of Accessibility
Whether you're in quest of antique divans, wooden sofa or upholstered chairs or anything, equipped with easy to navigate shopping carts, online shops help buyers effortless accessing to an array of products, of that particular category. Instead of waiting for the salesperson to listen to your query, you can directly reach the type of product, check its measurements and specs and price to ensure that will fit your space, weather condition, and budget. You don't have to enquire a list of questions, and can check the same by yourself on the site, make an online chat or send emails which will get replied immediately.
Easy Comparison
It is a general impulse of buyers is comparing among brands in terms of their special features, price advantage, warranty policy, etc. This scope is considerably limited when you buy from general stores. Even if, you're inclined to buy any specific brand, you can make comparison among designs, unique features, as well as prices of different models before you buy.
Reduced Price
More and more people now buy online since that helps them buy in much-reduced price than what you pay in stores. Your local furniture shop, be it a retailer of various makes or dealer of any renowned brand, they operate through channel sales. Depending on company policies, it might've C&F agent, stockiest, distributors and retailers whereas at every step, buyers forgo certain price advantages, enjoyed by traders involved in the channel. On contrary, as you opt for buying online, you get supplies straight from the manufacturer or retail shop. With no intermediately in the chain, automatically the price you get online that a store can never beat.
Easy Shipping
When it comes to furniture buying, whether you get free shipping or it's chargeable, one of the biggest benefits of online shopping is you've to be concerned about shipping the piece of furniture and for its fitting. Online shops take the full responsibility to deliver you the product in well-packed condition at your doorstep. Depending on the type of furniture, they may depute technicians from their local service center for needed installation. If you find any shipping damage at the time of delivery, you will get replacement of the same. Moreover, you get your furniture on COD (cash on delivery) basis.