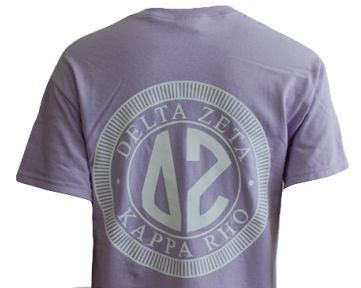 Think of Greek life at Delta Zeta, the first thing that probably comes to your mind (of course after the rushes, parties, charities, and fundraisers) is Greek clothing. Customized apparel that carries the name of your Greek sorority is something that you wear with pride not just to the events organized by your chapter but also to classes, date nights, alumni meetings, or simply weekend getaways. Most Delta Zeta apparel are customized, but it is also possible to buy them readymade from licensed vendors. Read on to know how you can buy your favorite Delta Zeta apparel online.
Create your own custom design
A customized Delta Zeta apparel is something that you create fully from scratch. However, it is also possible to modify existing designs with tweaks in the design, color, or print as per your needs. There are many vendors who offer customized Greek apparel online. Here are the typical steps involved in placing an order for customized Delta Zeta apparel online.
• Select the type of apparel – The first step in the process to choose the appropriate kind of clothing that you want to customize. While t-shirts and sweatshirts are the most favorites, you could also place orders for tank tops, crew neck sweaters, half zip hoodies, pullovers, running shorts, bottoms, footy pajama, spirit jerseys, and so on. In case the apparel that you are looking for is not listed with the vendor, you could request them to develop it for you, provided they offer such services.
• Pick a color – The next step is to choose a color you like. Most vendors have a custom set of colors ranging from light to dark and neutrals like black, white, and grey. If you are not sure about which color to pick, you could always ask for help from the in-house designer on what would be an appropriate choice for the design that you have in mind. You could also request to a vendor to custom-create a color based on your needs, but such developments may come at an extra price.
• Describe the design – You've chosen the apparel and decided on a color. What follows is describing your design to the vendor. What you have in mind could be anything from a simple logo of Delta Zeta to an inspirational quote, a multicolor graphic design, and so on. You could describe the design as a hand-drawn a sketch or an image file created using software. While finalizing the design, it's also important that you choose how to replicate it on to the garment – this could be a screen print, foil print, heat transfer print, embroidery, or hand stitching depending on what services the vendor provides.
• Receive a quote – Once all necessary details have been gathered, the vendor would typically give you a price quote, also based on your order quantity and time needed to produce them. See if this quote fits your budget. If not, ask for modifications that will help bring down the price to what fits your pocket.
• Place the order – After you've received a satisfactory quote, place the order with the vendor. Once your apparel order is ready, the vendor will ship it to the address provided by you.
Buy ready-to-wear apparel
While customization is one way to get your own Delta Zeta apparel, buying them readymade is another option. Most online suppliers who offer customized apparel also stock ready-to-ship designs for different sororities and fraternities. This is possible when the vendor is licensed to create and sell Greek life products on their website. Readymade apparel is a great choice when you need to buy in smaller quantities, say to gift your little or big sister, or you want your Delta Zeta apparel to reach you within a day or two. It's also an easy way out when you do not have the time or resources to build something from scratch and yet do not want to compromise on flaunting your sorority pride at an event.
Now that you know of the different choices to buy Delta Zeta apparel online go ahead and pick your favorite readymade apparel or customize your own without hassles.